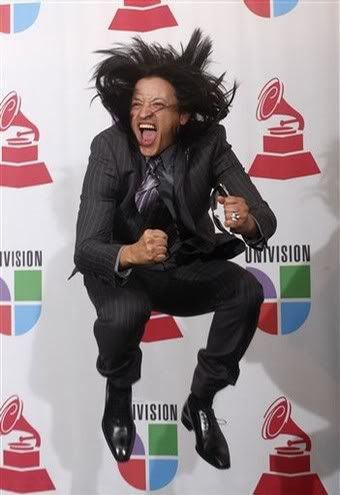 Suavemente, toca te!
It turns out Merengue star Elvis Crespo allegedly masturbrated on an airplane on the way to the magic city after a woman said she saw him.
Miami-Dade County police say the Grammy winner was touching himself down there in view of other passengers on a flight last week.
According to media reports, the female passenger said that the blanket Crespo was using to cover himself moved, leaving his genitals exposed.
When asked by police about the incident, Crespo said: "No me acuerdo de eso."
Seriously, how can you forget about touching yourself in public in such a matter? Give me a break dude.
Above you can see him jump for joy after winning a Grammy.